Surfing in Cornwall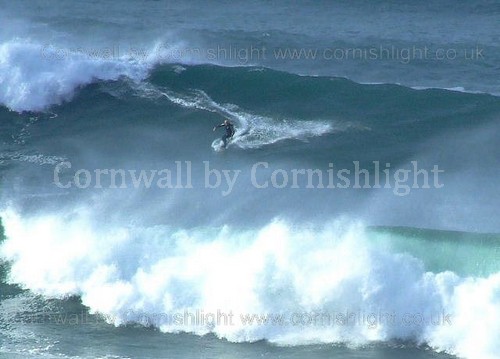 Good Cornwall Beach Guide | Top Ten | Hidden | Secret | Surfing in Cornwall | Safety on the Beach | Dog Free Beach Cornwall | Dog Friendly | Weather
Cornwall Surfing Beaches
Cornwall has some of the best surfing in Europe. Every surfer has their own favourite Cornwall surfing beach. Generally the beaches around Newquay are reputed to catch the biggest swell with Watergate Bay and Fistral being the two main venues, both with surf schools in situ. Other well known favourite surf spots on the Cornish coast include Chapel Porth near St Agnes, Harlyn, Constantine, Porthtowan and Sennen Cove. Here are some ideas for surfing holidays in Cornwall .
Newquay Surfing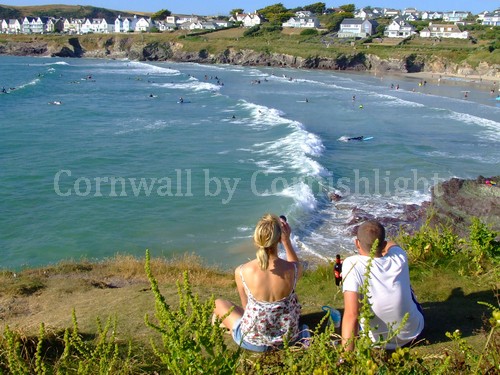 Newquay and Polzeath Surfing. Besides some of the most well known surfing beaches in Cornwall, Newquay and Polzeath are also well known for their numerous surf shops from boards to clothing, to surfboard hire, and surf academy. Take a surf holiday, stay at a surf lodge. Book a morning coaching session, or all day surfing tuition.
Surfing in Cornwall - The Schools
Cornwall has many good Surfing Schools. The more professional ones are usually affiliated to the popular surf beaches, such as Fistral, Newquay and 3 miles along the Coast Watergate Bay, and Chapel Porth, Polzeath, Harlyn Bay, Widemouth further still up the North Cornish Coast. Most of the teachers are not only qualified surfing instructors but also trained surf life-savers. For you own safety before taking tuition check this with the surf academy.
Surfing Tuition
All the Surf Schools will teach beginners using 8ft or 9ft foam boards. They are used because they are safer , more buoyant, and more stable. Some of the schools will then offer intermediate lessons often using mini-mals (small longboards). These are again used for their stability, although being traditionally constructed they are faster through the water, and perform better than swell boards. A few academies even conduct Specialised Clinics, for surfers with more experience. Cover photo an expert at Fistral riding the Cribbar.
Cornwall Surfboard Hire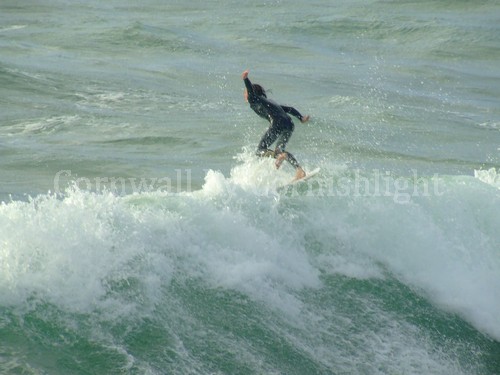 In addition to being able to hire from specialised outlets all the surf schools and many of the surf shops hire out quality boards and suits. Prices start from £15 a day for foam boards for the learner and improver. Surfboard Hire. Mini mals, shortboards and longboards from £20 a day. Body boards from £20 a day. Wetsuits from £12 a day. Gloves, boots, hoods and fins can also be hired.
Cornwall Beach Safety
Cornwall Beach Safety. Before you enter the water think Safety on the Beach. Know the local conditions, know your limits. Wear suitable clothing. Hire suitable equipment. Take advice from experts. Follow the surf reports. You use and act on this, or refrain from acting upon this, information entirely at your own risk.
Disclaimer. Warning. Any activity has inherent risks particularly in the wrong conditions or with inadequate preparations or inadequate equipment. The information in this website is provided solely for your educational use, and SHOULD NOT be used as a substitute for actual training from qualified experts or experience or formal advice and guidance. Climbing, cliff or hill walking, horse riding, mountaineering, cycling, riding in or driving a vehicle, mountain biking, watersports, boating, sailing, rowing, water-skiing, swimming, surfing, snorkelling, diving, body boarding, canoeing, kayaking, ice skating, fishing, jet biking, parasailing, rafting, power kiting, kite surfing, coasteering, paragliding, and other such activities can be extremely dangerous and can result in injury or permanent disability or even loss of life. Participants and spectators in any activities are presumed to be aware of and accept the inherent risks which include but are not limited to those mentioned above and be responsible for their own involvement. Cornishlight and its contributors can not be responsible for the consequences of your participation, or the participation of those in your care,in such activities.
Read also our Good Beach Guide
Copyright Cornish Light 1998-2023
Page updated 2021