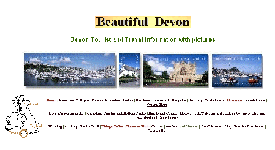 Having your own uk domain name registered for example www.cornishlight.co.uk, or www.beautiful-cornwall.co.uk, or www.beautiful-devon.co.uk not only avoids the problem of being lost within hundreds of pages on someone else's site , and hence never found by your potential customers, it helps you get listed with the Search Engines and Directories. And it looks good on your letterheads and business cards. Credibility is what's its all about. Registering Domain name is now much cheaper than it was even 6 months ago. One of our first Clients was the Greenbank Hotel, Falmouth . Cornishlight registered the domain name www.greenbank-hotel.com for the previous owner's. See out latest Price List
N.B.Trademark law confusion on the web has recently been tested in the courts. When choosing a name be careful to ensure that it does not infringe someones else's trademark rights , company name, product, service or even logo. "Bad Faith" is the legal test used in the US.
The price of reliable web server space is dropping all the time. It may well be much cheaper than you think. Contact Cornish Light for more details. or see here Price List for latest prices.
There is no such thing as a free lunch neither on the web or in real life There are many companies advertising apparently cheap uk domain registration and hosting. Sadly the following are all too common:
Often such prices do not include Naming Authority Fees;
You find out too late that the registration lasts only for a year, not two years,
You find they register your domain in their name;
You find they make it very difficult in the future to move your name off their servers ;
Cornishlight arranges hosting on fast reliable servers. Have a look at any of our Sites to see for yourself. Our price for registration is for two years, and includes naming authority fees. Your domain will be registered in your name.
Web sites | Search Engine Optimisation | UK Web Site Design | Web Design UK | Domain Name Registration | Domain Hosting | Website Promotion | Portfolio | Terms and Conditions | Press Cuttings | Prices |
Interested in a site of your own, or just a page on www.cornishlight.co.uk? Then Contact Cornish Light for more details. Dont forget to include your phone number and we will call you back. You'll find that our Rates are reasonable, and your pages will be just as eye-catching and fast loading as Cornishlight's.

If you've not visited our site before please visit our Welcome page
Cornishlight A Travel Guide to Cornwall with Beautiful Pictures

Dont forget we Design web-sites too

Copyright Cornishlight 1998-2023

Revised: 2013